360 VR tours
  Created by a Google
trusted photographer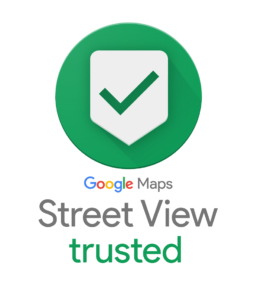 Let customers see your business in a wider perspective
Increase the visits to your business and improve your website's Seo.
Here at Plan8 we create beautiful full HD 360 virtual tours of businesses that are Google street view ready. Showcase your business and products across the worlds largest search engine - Google. Businesses with Google virtual tours receive on average double the engagement when compared to businesses without a virtual tour. By immersing your audience in a full panoramic 360 VR tour of your business you are providing them with an engaging experience that will keep them on your website longer and provide them with a transparent view of your business which in turn inspires trust. Customers can make better informed choices and be better prepared when visiting you in real life.
All tours are embedded into google maps.
All virtual tours are embedded into Google maps which means that there are no additional hosting fees. A one off payment is all you will need to make to reap the long lasting benefits of your VR tour. Once the tour is live in Google maps it can be easily embedded into your HTML website in order to send more traffic your way and improve your SEO.
Prices start from £150.
Prices of virtual tours will depend on the size of your business and how many panoramas you will need to complete a tour. For a small business requiring no more than 5 panoramas prices start at £150. Any additional panoramas will cost an extra £10 per panorama. For example a business needing 10 panoramas would pay £250 for their VR tour. For larger businesses the price of panoramas can be negotiated.
Morrab Library 360 tour, Penzance
Back of Beyond Holidays 360 tour, Cornwall
Coddiewomple Art Gallery 360 tour with doll's house & floor plan, Newlyn
There are many benefits to having a 360 virtual tour of your business
Show your business in a transparent way which helps build trust in potential customers.
Improve your Google ranking and local SEO with rich content for your website and Google business listing.
Allows customers to research your business online before they visit saving them time and effort.
Make life easier for people with accessibility issues. Customers can check if your business has wheel chair access etc.
The VR tour stays open and online 24/7 365 days a year allowing customers access to your business even when your doors are shut.
Create film and photography from your 360 tour that will be useful for your website and social media platforms.
Create a film from your 360 tour
An added bonus of having a 360 VR tour done is that for a small extra cost we are then able to animate your 360 panorama images in order to create cost effective and original looking film showcasing your business inside and out. These short films work well as banners giving your website a visually dynamic look. They also provide you with rich content for your social media platforms.
Exclusive time litmited Offer
Get 10% Off Your First vr tour
Call 07515710115 and speak to luke for a free quote